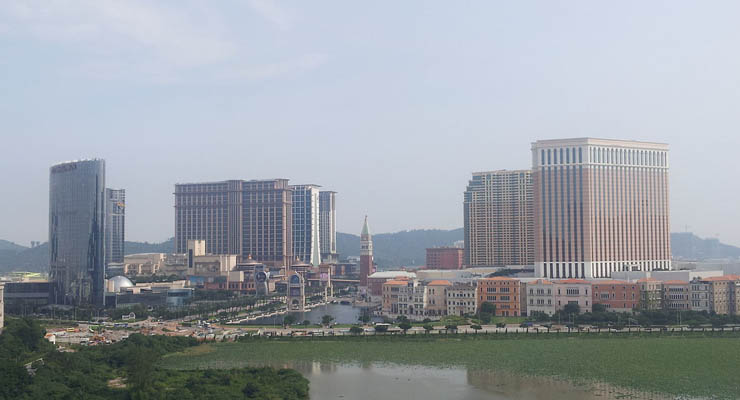 The issue of bonuses is a hotly contested one in the Macau casino industry. Over the previous summer, some operators considered taking out this offer from their employees' stimulus measures, but this concluded with employees getting their bonuses. Now, SJM Holdings saw a good third quarter where it got a profit of $94.2 million. This is 4.5 percent more than what the casino operator generated in 2018.
The success is even more impressive because the gambling situation in Macau is not great. Net gaming revenue in the enclave dropped 3.2 percent year-on-year to just above $1 billion. Now, the operator announced it is giving its eligible employees their annual bonuses. Furthermore, the same bonuses will be in place for the next three years or longer, depending on the further successes of the operator. SJM Holdings confirmed this new bonus structure and called it a living subsidy.
Employees will get either a one-and-a-half or two months' salary. This will depend on the employee's position in the structure and their longevity. In other words, how long have they been working for the same operator. The media is speculating that everyone in the company will get this bonus but the executive personnel. These have their own much more lucrative bonus programs that are already in place.
Living Subsidy
In spite of its name, the payments will work more like an annual additional salary. Even without the bonuses. The company will pay out the bonus in two installments. The first one will take place in summer and the second one will come in winter. The summer payment should be out in July and the winter in January.
Of course, all of this is and will be made possible thanks to the steady growth the company expects to see. SJM was skillful so far in avoiding the pitfall of a generally slow and stagnant market. While the operator certainly did not use any silver bullet-type of solutions, it did manage to increase profits and bring spending down.
In any industry, this is a sure way to both generate revenue and boost profits. Many other operators are undoubtedly wondering how SJM managed to pull this off, especially in regard to the target market the operator is pursuing. Whatever their choice of focus was, the company performed well enough to promise bonuses not just this year, but also in the years to come.