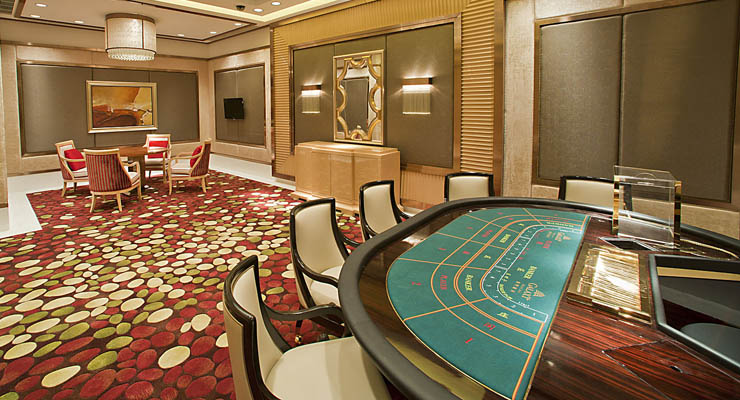 Resorts World Las Vegas is a massive resort currently under development in Las Vegas. However, possibly just because of that massive scale, the Genting Group is coming across some serious issues. Previously, the casino had an opening date set at the end of 2021. Now, the casino operator announced that the launch date will see a delay.
Currently, the company believes it will be no longer than a couple of months. At the same time, the operator will use the chance to attract a bit more investment to the project. This also means that its final price tag will go up as well. The venue with its Asian inspiration is going to reach a price of $4.3 billion.
This is some 300 million more than the previously expected $4 billion. While the project always came with some flexibility when it comes to the ultimate cost, the change is likely not a pleasant one for Genting. Yet, the analysts agree that the amount of the increase and the way it became known will not jeopardize the project's viability.
Ambitious Casino and Entertainment Complex
Resorts World Las Vegas remains a very ambitious undertaking on all levels. The facility will offer a series of luxury suites, sky casino, penthouses, and villas. Along with this, it will include two resort towers that will come with 3,500 guest rooms. A 350,000 square feet of conference and meeting space and a 27,000 square-foot spa are also a part of the project.
The complex will feature two huge LED building displays which should be the largest in the world. The LED theme is broader than this and the facility will showcase a huge LED light globe that will showcase content non-stop to the guests. Lastly, its 5,000-seat theatre will be included in the project.
Naturally, the complex will come with a selection of Michelin-rated restaurants and other food and beverage service providers. Yet, it is the distinctive focus on a blend of luxury and technology that should make the casino complex recognizable. Scott Sibella, a former executive of MGM who will lead this project, believes this will be a winning formula.
Besides, he also thinks that the mixture will bring something new to the Las Vegas offer. This is by no means an easy task, but Genting Group seems to be doubling down on Resorts World Las Vegas.