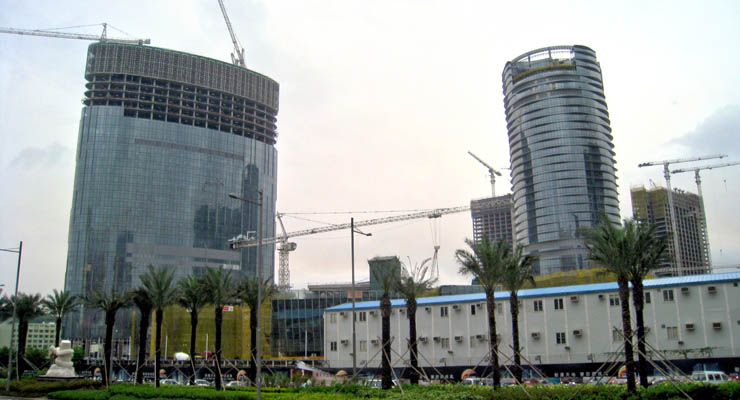 Macau might be the biggest gambling hub in the world, but it nevertheless took a huge hit from the coronavirus. This was not only the drop in the size of the Lunar New Year celebrations, but also a complete shutdown of all gambling facilities in February. The shutdown lasted for two weeks and none had any doubts about its effects – in short, a huge drop in all metrics of success.
Now, the actual data for the month of February is in and it shows that the pessimistic projections were on the money. The casinos in the area are showing a drop of almost 90 percent in February's revenue. Gaming Inspection and Coordination Bureau (DICJ) released the numbers and they show that the revenue during the previous month was at 386 million USD.
This surmounts to precisely a drop of 87.8 percent compared to February 2019. This is the biggest drop on record, while the competitors are hurricane shutdowns that usually last hours, not weeks. The Chinese administration, however, ordered a shutdown that spanned for 15 days and which began on February 4. The tourist industry also took a beating, being that the central government also restricted visitors to the enclave. Now, the same period officially ended weeks ago, but the money is not rushing back.
Bad Year on the Horizon
The shutdown period ended as first intended and there was no talk about prolonging it. With the end of the closures, the casinos began gradually opening up and presenting their services to gamblers. The problem was and remains this – the gamblers are few and far between. Some casinos did not immediately resume operations, but most underwent at least a partial opening.
With many safety measures still in place, like wearing face masks, the casinos did not get their shine back. In fact, some are certain that this down period is only the beginning of a very bad year. This opens up problems for the casino staff. Even now, many are worried about layoffs and pay cuts. The same worries are completely founded in reality.
During the shutdown, most casino operators saw daily expenses of around 2.7 million USD on average. The same money primarily went to the salaries of the employees. At the same time, the COVID-19 coronavirus is spreading further in many regions of the world. With Asia, Europe, and the US being in this situation, the access and vitality of all gambling markets are at an all-time low.