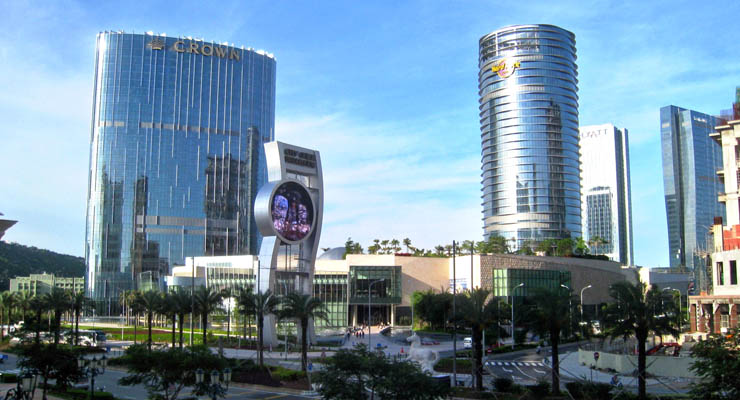 Usually, the New Year set off with well-wishing and an overall sense of optimism. The same is true for the biggest gambling hub in the world, Macau. Here almost 3 years of continued growth ended up in negative turf in 2019. Now, there is not much of that New Year optimism left as analysts point towards a lacking gross gaming revenue in January 2020.
Analysts are expecting the same growth to remain flat in the first month of the year. So far the first five days show a result that is down by 4 percent on a year-to-year basis. The problem is even bigger than it is accessed across different gambling services. Expectedly the VIP market segment is experiencing the biggest problem. Here, a drop of 15 to 20 percent is present and it is not going anywhere.
The predictions are not much better for February either. Here the problem of the movement of the Chinese New Year from February to January might have catastrophic consequences. This year it will take place on January, 25 and the same movement will present a big problem for casinos. Previously, February was one of the best performing months thanks to the influx of Chinese visitors, including high rollers. This year, however, a slight change in schedule might make this into a completely different scenario.
VIP Problems
One way or the other, Macau is facing mounting problems related to its addiction to the high roller revenue. This is especially those from mainland China. At the start of 2020 there is a sense that many casino operators are clear about this. Yet, most is still unwilling to act.
Instead of gearing up towards the mass market segment, most are doing nothing and hoping that the times get better. While investment to change towards a different demographic would be huge, there is an open question for how long can they avoid making any changes. As the trade war between the US and China continues, there will be no hope of rejuvenation in this market segment.
Even if the conflict did somehow miraculously end overnight, there is also the question of internal policies in China towards big capital. Neither of these two seem promising when it comes to propping up high rollers and their domestic businesses. Yet in spite of all of this, most casinos appear to be playing the waiting game.