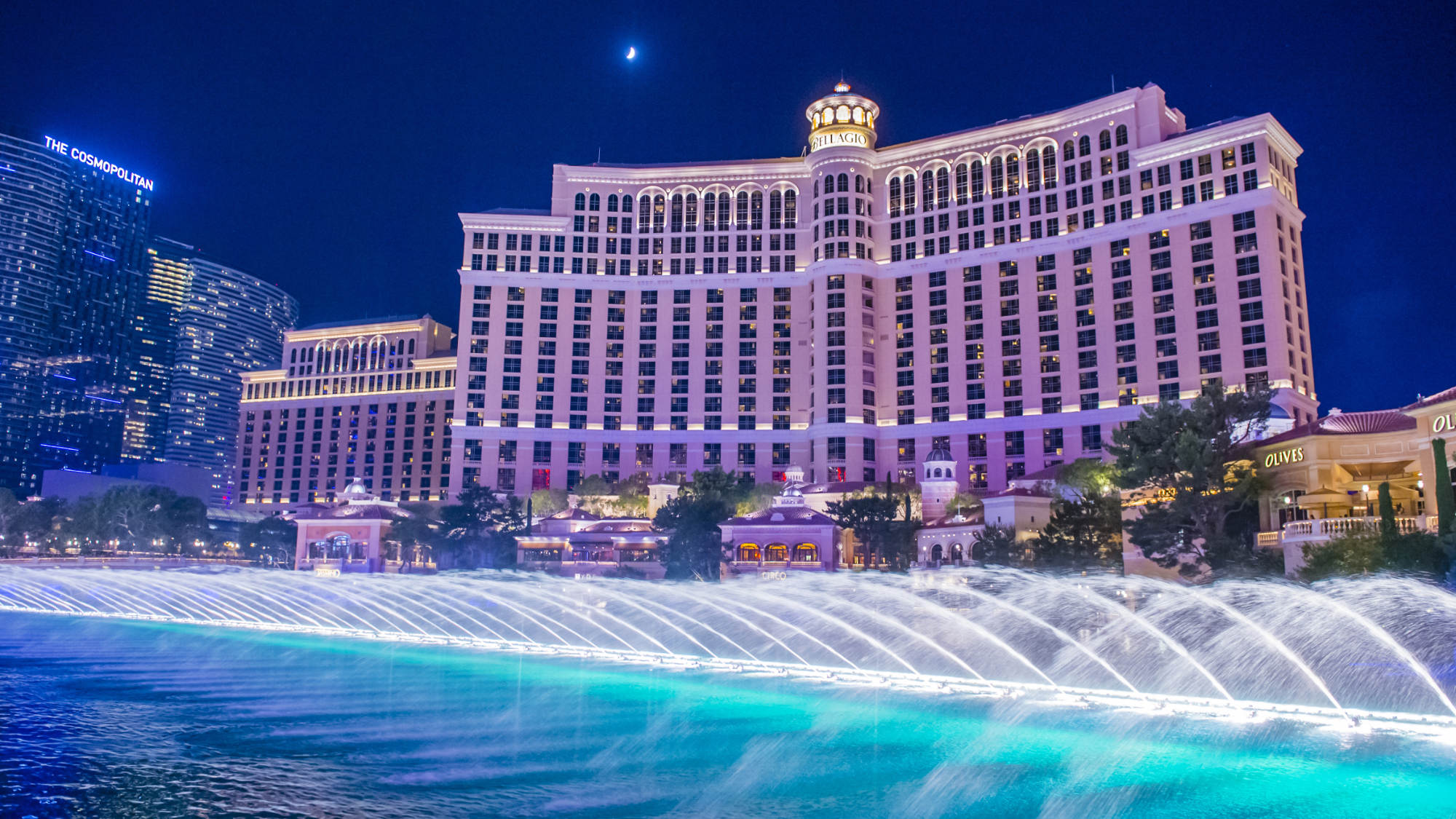 Officers of Las Vegas Metro police are investigating the death of a man in the Bellagio fountains. The white pool and fountains are one of the more iconic parts of the Las Vegas Strip. However, they recently saw a tragedy that took place in front of a crowd of onlookers. According to the current reports, a homeless man jumped into the fountain and began swimming. At first, he seemed in control, but at some point, began experiencing some kind of a problem.
He then began to struggle and drown, calling out for help. The nearby tourists tried to reach him, but were unable to do the same. At 10:12 am, the police got the call about the incident. Quickly, both the PD and firefighters appeared on the scene but did not manage to save the man. A dive team later recovered the body of the victim. The police report shows that the man first began talking to the tourists and then decided to jump into the pool. He then proceeded to swim to its center, where the water is the deepest. The entire fountain ranges from about 4 feet in depth to over 13 at its center.
Any of these is more than enough for a grown adult to drown. Also, the water in the pool is not stationary. Instead, the powerful fountain faucets create a form of artificial current which makes swimming hard. This is the reason why the tourist who tried to save him did not manage to reach him. The report also showcases that the victim was also talking to himself. That fact points to the possibility of mental illness or some kind of intoxication. Sadly, both are more than prevalent among the US homeless population.
Bellagio Fountains and Bad News
The Bellagio fountains already generated some controversial news this year. Despite the fact that Bellagio Hotel and Casino was closed, its famous landmark was used during the Black Lives Matter protest. These used the same spot to assemble participants and begin their marches demanding justice for the killing of George Floyd.
However, these also turned violent on several occasions and even resulted in the death of an armed civilian. The same string of incidents includes a severely wounded member of the Metropolitan Police department. It is pretty sure that MGM Resorts, which operates the Bellagio Hotel and Casino will not appreciate this new piece of media attention.