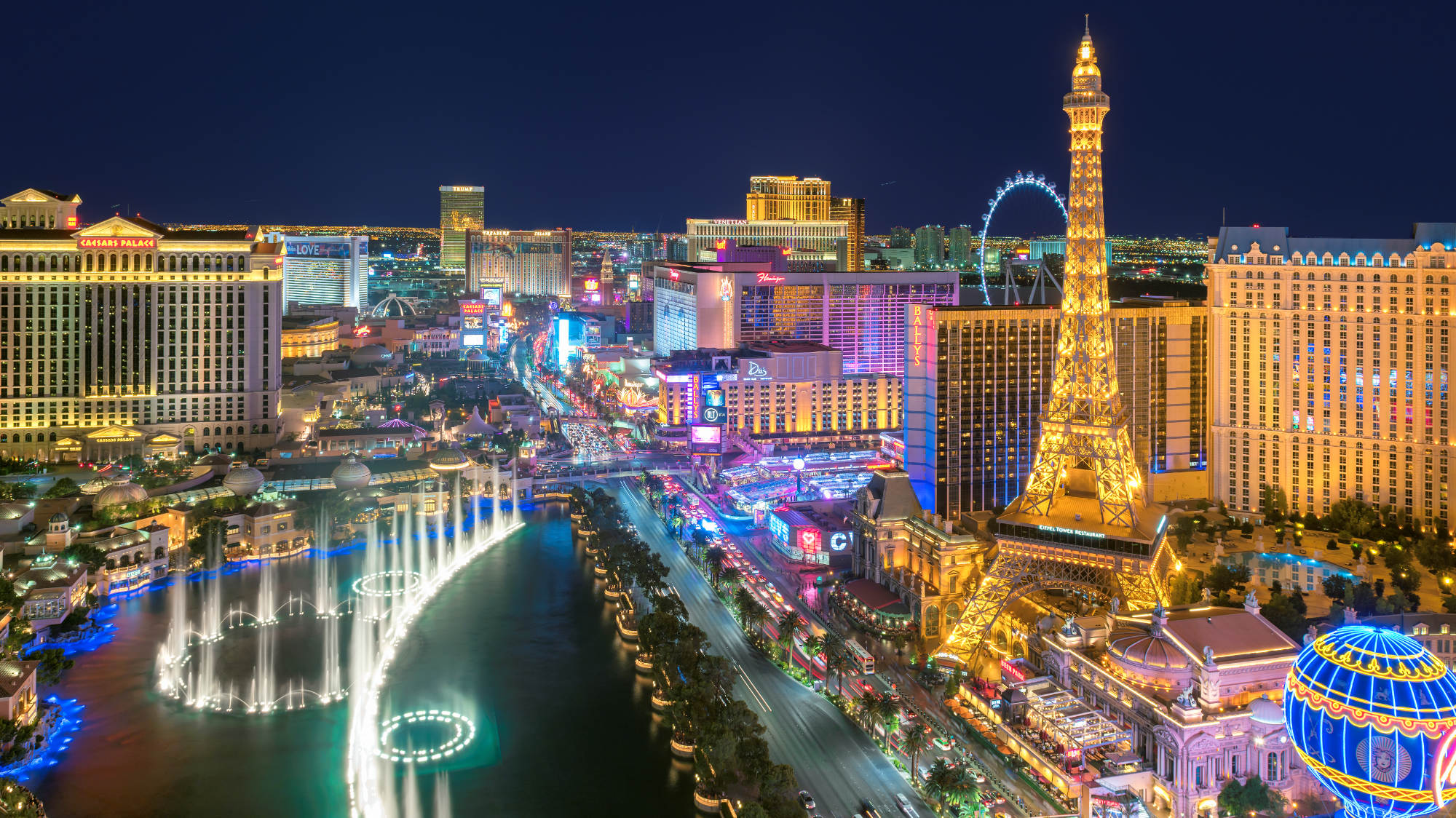 Visitors and gamblers are continuing to pour into Las Vegas gaming facilities. On the third day of reopening which began on June 4, the Sin City is keeping its hopes up. Previously, a period of over two months saw no casino or hospitality industry action. Then, just before reopening began, a series of civil unrest rocked the city, including fatal shooting and wounding of police officers. This is why some feared that the reopening might be out of the picture for this date.
However, these fears failed to materialize on Thursday. That day, crowds began forming in front of properties. Numerous operators reported clear anticipation among the visitors. To add to this, casinos tried to pull out all the stops.
Casinos in Action
At Caesars Palace, Wayne Newton performed during the opening ceremony. Other operators welcomed guests at multiple venues. MGM Resorts opened the doors to New York New York, MGM Grand, and Bellagio. The same company also had the honor of ringing the bell that day on the New York Stock Exchange, even though this took place remotely. Wynn Las Vegas also opened its doors on Thursday at 10 a.m. Its management shared that there is a clear atmosphere of excitement among the employees.
Most of them, not just in Wynn, are ecstatic to be back at work. The previous period, without precedent in the history of Las Vegas, took a heavy toll on the casino workers. With many of them out of a job, those who have a workplace to return to must be happy to get back to any semblance of a normal life.
However, the weekend will be the best way to glimpse into the strength of the recovery. With marketing campaigns up and running days before the reopening, these two days will show what is the current revenue potential. If these numbers are weak – adjusted for the present situation, of course – many operators will be worried about the subsequent weeks and months.
Problem Gambling Fears
In all of this excitement, experts are warning about possible spikes in problem gambling behavior. The previous two months brought about grief for lost loved ones, isolation, economic hardship, and other similar factors. All of these have been long identified as elements that are associated with addictive behaviors, including gambling.
Now, more than ever before, there is the important advice about creating a gambling budget and sticking to it. Otherwise, emotional pressures might push individuals into problematic spending patterns. At the same time, experts are also worried that casinos might be under financial pressure to bend the rules of consumer protection.