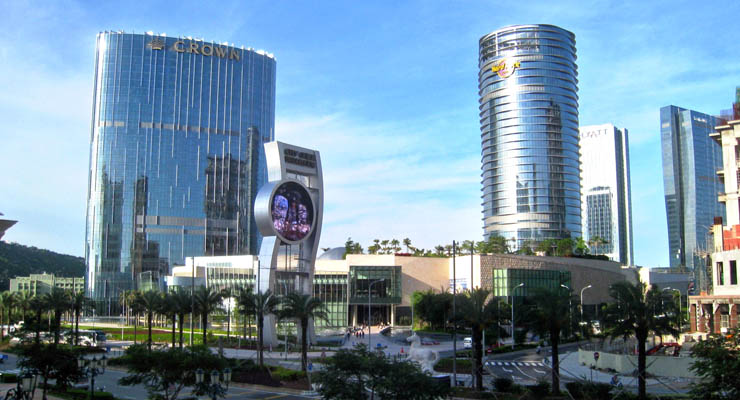 The gambling industry is still the driver of the biggest part of the economy of Macau. In turn, it is also the biggest support of its independence. Once more, the recent data shows that the economic aspiration of the enclave that goes beyond gambling is not based on real financial potential. The gaming industry is the biggest revenue producer in Macau. It provided the city with over $6 billion in tax revenue in the first five months of 2019.
The same amount is almost precisely 50 percent of the city's expected yearly revenue. Macau officials also agree that the gaming taxes in the same city continue to fuel its success. At the same time, current results are surpassing expectations. However, it has to be noted that Macau official budget projections are usually conservative. There, officials prefer to be cautious and avoid possible over-extending their budgetary capacity. Still, the surplus in the current year budget is undoubtedly good news for the city's government, even if Macau continues to be a financial one-trick pony.
High Gambling Taxes
Gross gaming revenue or GGR in Macau has taxes set at 35 percent. However, the effective rate is closer to 40 percent. This comes from additional taxes that are added to different aspects of operations. These include revenue generated from horse racing, Chinese and instant lotteries.
These also cover commissions from the wider gambling industry like the junket operations. In the first part of 2019, there was a clear dip in the GGR in Macau. The media covered the same drop in great detail but these numbers show that the biggest gambling hub in the world still has a lot of potential.
Change in Government
The taxes of 2019 have not failed the government of Macau but the operators are worried about the short-term prospects. The government of the enclave will see a regime change soon. Fernando Chui, the current chief executive is ending his second term this year. Like always, business leaders neither want big change nor aim to profit from it, including moments when the regular business is not doing so well.
Yet, a new chief executive will potentially bring about changes in regulation that might further impact the enclaves gambling industry. At the same time, most casinos are pursuing a change in focus from the VIP market to a wider audience. This means more family-friendly casino and entertainment facilities, most of which will take place during the mandate of the next chief executive.