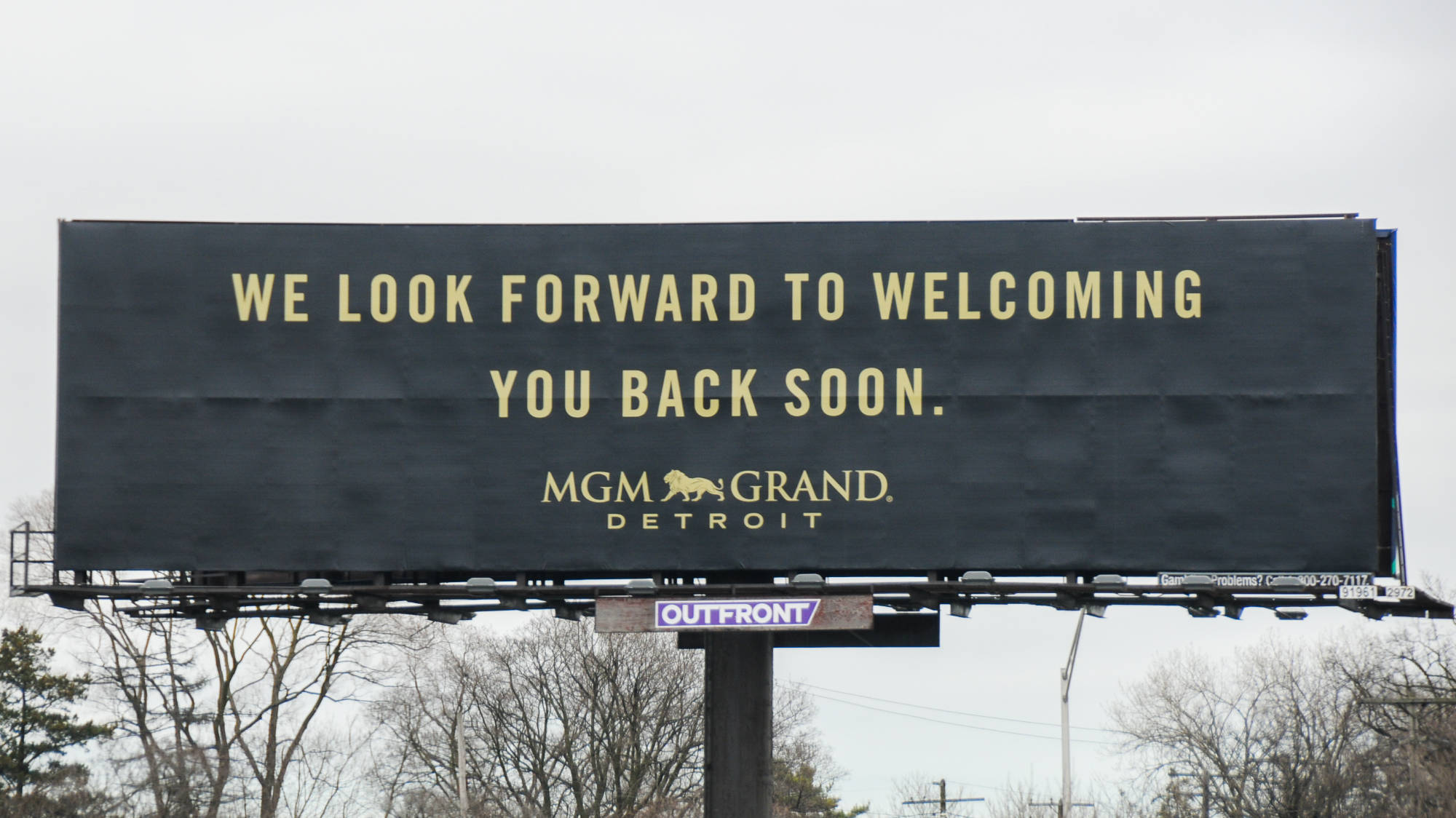 Michigan Governor Gretchen Whitmer is allowing casinos in Detroit to open. The date for the reopening is August 5. However, the casinos will be severely limited in their operational capacity. Presently, the same level will be only 15 percent, which is a lot less than casinos in Las Vegas, for example. The affected casinos are Greektown Casino-Hotel, MGM Grand Detroit, and MotorCity Casino Hotel. All three closed their doors on March 16. Presently, both Greektown and MotorCity confirmed they are reopening next Wednesday. Grand Detroit and MGM are still not sharing their official confirmation.
All reopenings will take place with stringent safety and health measures. Still, Whitmer is not allowing anything less than 85 percent of operational capacity staying closed down. Interestingly enough, tribal gaming facilities do not come under the jurisdiction of any state orders. These casinos have been open since May in Michigan. This is also making the situation with casino operation in the US complex, while measures often seem contradictory.
Range of Openings
Commercial casinos in many other parts of the US have begun working already. This includes major hubs like Atlantic City and Las Vegas. There as well, some casinos voluntarily decided to remain closed. However, with the August 5 reopening, Detroit is two months behind from Nevada. Furthermore, the standard measures of health and safety also must be in place.
These include, first and foremost, the mandatory wearing of face coverings. This requirement applies to workers and visitors. Then, the casinos have to have vigorous sanitization routines, as well as plexiglass barriers. Also, social distancing rules will need to be maintained through the facilities. Some in the casino industry believe that this level of caution is too severe. Also, with only 15 percent capacity, none of the three casinos will generate any substantial revenue. This is especially true because all of them operate as regional facilities. In the case of Penn National or Boyd Gaming, this is a benefit, but here, it is a liability.
None of the casino facilities in Detroit can count on big regional visitation at the present moment. Some analysts believe that the domestic market can allow the casinos to turn a profit, but just barely. What is certain is that Michigan imposes the most strict limitation of any US gaming jurisdiction. While the state of the pandemic in the US requires a lot of caution, this level of restriction simply seems infeasible.