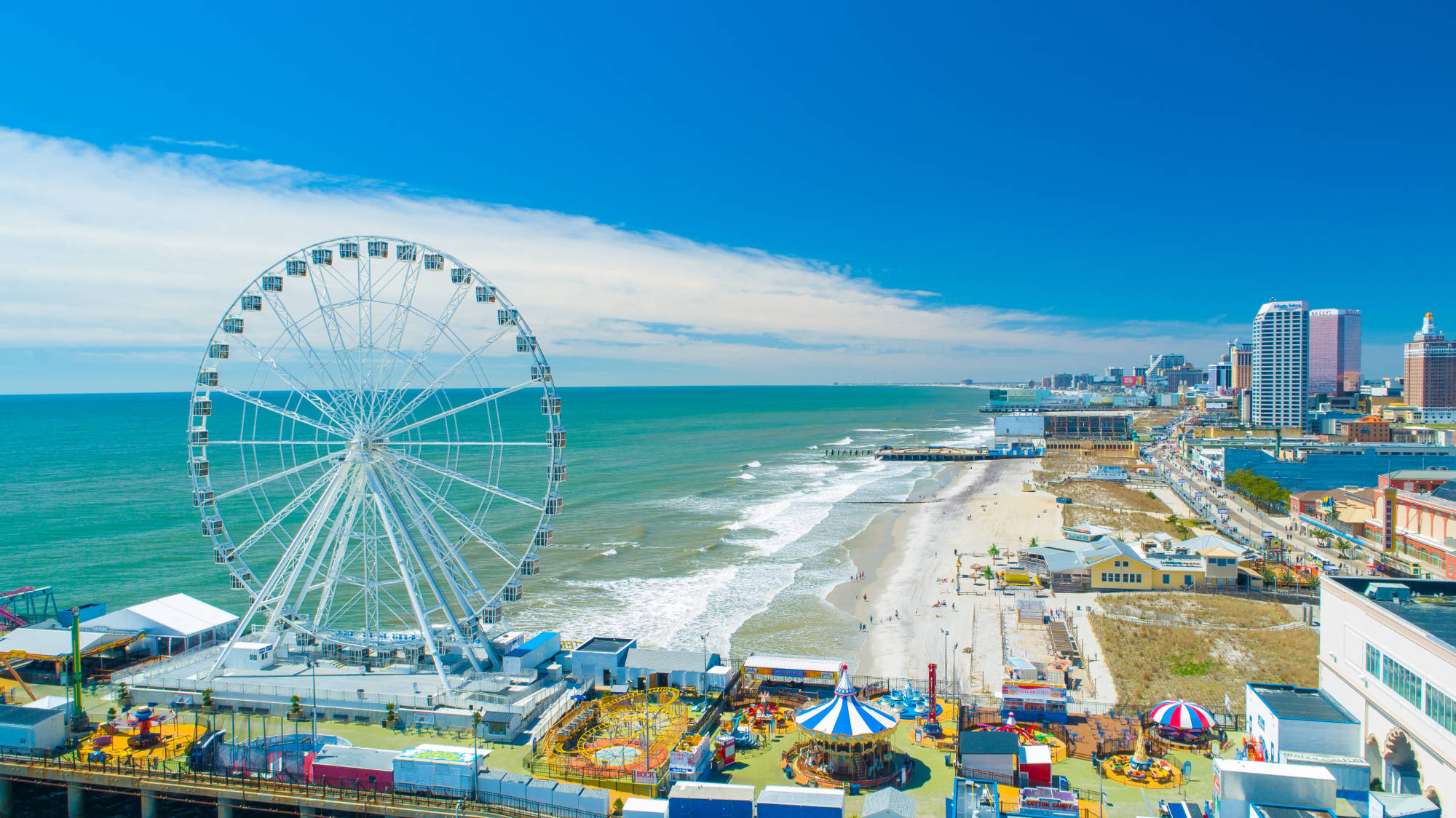 As the second biggest gambling hub in the US, Atlantic City often has a less prevalent spot in the media. Sadly, when it comes to the major negative trends in the casino industry, it more often than not bears the brunt of bad news. The COVID-19 coronavirus pandemic is no different. In the previous three-month period, the city saw a lot of issues during its lockdown. Now, however, the casino industry is slowly coming back to life because it got its reopening date.
Recently, the Governor of New Jersey Phil Murphy announced that the city's nine gaming resorts will start working early next month. However, they will have a strict limit of 25 percent capacity. This should lower the chance of any major infection clusters forming in the casinos after they open their doors. Casinos have not worked since the start of the lockdown on March 16.
Since then, the reopening date was a bitter debate, just like in Las Vegas. Now, with the date known, the Governor is still warning the operators to adhere to all health and safety measures. Those who fail to do so will, as Murphy put it, dealt with quickly. He also underlined that any, in his words, knuckleheads who do not comply with safeguards cannot be present on the casino floors.
Fourth of July Preparations
Of course, the date is not a random moment in summer. Instead, it was for weeks the objective of casino operators please. It falls only two days before the July 4 holiday, the biggest summer event of the US calendar. As one of the businesses of the year, it has for decades, fueled the local and regional hospitality industry. With days off, many US families and individuals use it to do some in-country traveling.
Atlantic City is a huge destination for this very purpose on the Eastern seaboard, especially because of its summertime offers. Now, the famous Atlantic City Boardwalk will be again crowded during the July 4 celebrations. Casino employees are reporting that both workers and managers are delighted to have a definite opening date.
Also, the strong influx of visitors should provide a great opening weekend. However, many are still very much concerned about the pandemic and its spread. While there are some indications that the infection rates are going down in much of the US, the numbers are not universal. Instead, crowds at the start of July in Atlantic City could very well trigger a new outbreak.