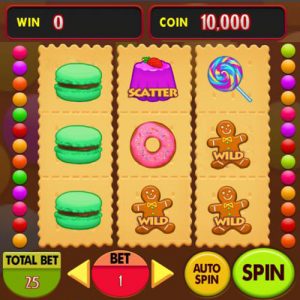 Like (almost) every other website, SlotsCasino.co.uk uses cookies. In this cookie policy I'll try to explain what cookies are, how I use them on SlotsCasino.co.uk and how you can delete them.
The Information Commission's Office requires websites to tell people when the website sets cookies. SlotsCasino.co.uk complies with this requirement with this Cookie Policy, in combination with the "Cookie Bar" you saw when you first visited this website.
What are Cookies?
Cookies are small text documents that websites store in your browser. The usage of cookies improve your web experience. Thanks to cookies websites can interact with you easier and faster. One of the easiest examples to explain cookies is the online shopping basket: you click on 'add item', and the website remembers that you have items in your shopping basket. Cookies make this possible.
How Does SlotsCasino.co.uk Uses Cookies?
SlotsCasino.co.uk does not have a shopping basket, but still uses cookies. The most important reason the site uses cookies is because I collect analytics data about the website. I like to know which casino games, pages and promotions are most popular with website visitors. Slotscasino.co.uk uses Google Analytics and Automattic Jetpack Stats to count visitors.
One of the reasons this analytics software uses cookies is to make sure that people are not counted double. This analytics cookie does not store any personal details like your name or email address. It's just there to help me find out what's popular among website visitors.
You probably noticed a small bar warning about cookies at the bottom of the website when you visited SlotsCasino.co.uk for the first time. Even this bar uses cookies, the bar is only shown once, and sets a cookie, so the bar knows that it should not be shown again. Even for something simple like that webmasters need cookies to make your web experiences better. Without cookies that bar would pop up every time you visit.
SlotsCasino.co.uk uses third-party services on the website. The site uses social buttons, YouTube videos, and of course the embedded casino games. Those third parties can also set cookies on your computer. Please refer to their cookie policy for more information about their cookies.
How to Delete Cookies?
I don't think there is a reason to delete cookies, but if you wish you can.
You can control your cookies, delete them and reject them in the settings of your browser. Every web browser works slightly different, so I can't tell you exactly how to delete them. Luckily the folks from AboutCookies.org know exactly how this works, and they made a page with instructions on how to delete cookies. So if you want to delete your cookies, and don't know how to do it, check their page, no matter if you are using Google Chrome, Internet Explorer or Netscape Navigator, AboutCookies.org will explain you how to do it.
If you want to opt out of being tracked by Google Analytics cookies across all website, please visit Google's GA Opt-Out page.